MotorBikes + Bike Plugs = Great Hearing Protection
Pictured BikePlugs
As we know Motorbikes are FAST and with that speed comes power and loud sound, that loud sound over a prolonged time can cause a lot of damage to your hearing.
BikePlugs deliver the ultimate in hearing protection for motorcyclists.
In BikePlugs, we combine can't-feel-them-in comfort and the latest in filtering technology and the fastest service available.
Long rides and high speeds will inevitably cause hearing damage, which can force you to wear hearing aids decades before your time. The high noise levels will fatigue you on your journey, compromising your awareness and reactions when you need them to be sharp.  BikePlugs give you the protection you need for long rides, everyday commutes or high speed track racing, without isolating you from the road or your bike.
Bike Plugs are customized made to your individual ears for comfort
Prices start from £115.00
_____________________________________________________________________________
Mi-Bike IEMs are extremely effective hearing protectors with built in speakers designed to offer the best audio experience possible under your helmet. Each pair is custom fitted so your ears will be protected from wind noise.
These hearing protectors connect to any GPS, MP3 player or intercom system with a standard 3.5mm jack and feature the same speakers professional musicians use to offer a breath-taking audio experience. Whether you want to communicate of listen to tunes when riding, Mi-Bike will let you hear clearly while protecting your hearing.
Please note the product is supplied in a canal style to ensure that there is no pressure applied when wearing your helmet. If you should require the full style mould we can make this upon request.
Prices start from £205.00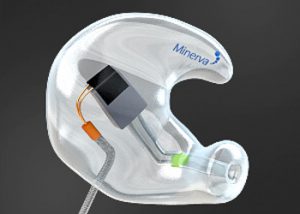 Pictured MI-BIKE plug